It's kind of amazing how fast a person whose existence to me was pretty much abstract and virtual, has become so close and dear.
Thirty days ago I've got to know my sister (half sister) whom I've never met. We've spent the best 10 days together here in Jerusalem, and it felt as we never spent more then 20 years apart.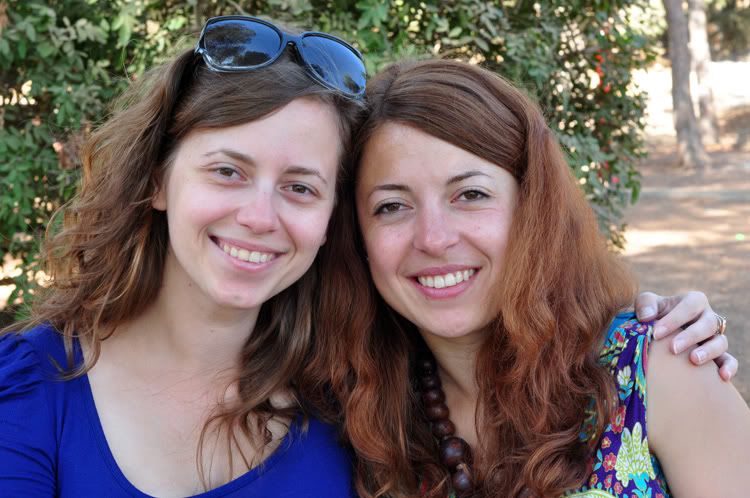 Somehow Ira has managed to buy the exact same t-shirt as i bought a few months ago without knowing i have one too.
The galsses were purchased in different countries :)